the way we swam

The Gonville Swimming Baths were opened in 1911, along with the rest of the new town centre. Like the Town Hall and the Fire Station, the pool buildings were designed by local architect Thomas Battle. Initially they consisted of an impressive timber facade with a gate to lock and unlock, some changing rooms, a shower and a couple of toilets. Battle topped his two-dimensional pleasure dome with a proud flagpole - flying from which he seems to have envisioned the ensign of the United Tribes of Aotearoa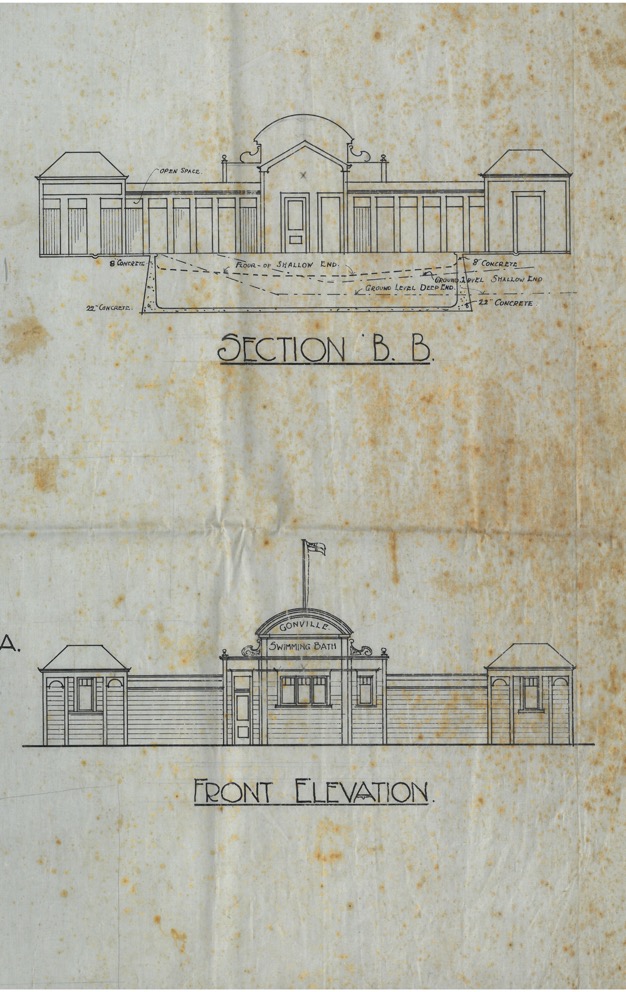 The pool itself remained substantially the same over the following 100 or so years - which might account for the need to close it early in the 21st Century. The shallow end was flattened out at some stage and a learner pool added as a separate above-ground structure, but the original concrete remains.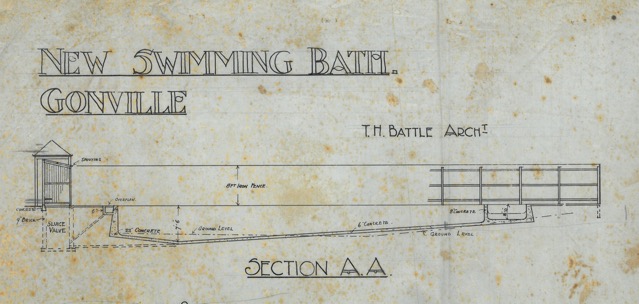 Larger and possibly better drained changing sheds, toilets and showers were added along the southern boundary in the 1950s or 1960s. They don't seem to have called for the services of an architect and were built of concrete blocks in the cow-shed modernist style.

In 1974, the timber facade was demolished and replaced with a brand new frontage to a design by Earles, Lamont, Bycroft and Partners - forerunner of the contemporary Whanganui practice BPL. Featuring a jaunty, triple-peaked pavilion which shows some affinity wth Athfield, Walker et al, the new building radically changed the streetscape.



The flagpole, however, remained.